alex and greg's wedding was one of those weddings where i got to see a lot of familiar faces. the connection goes pretty deep. i photographed jeannine, greg's sister, and joe's wedding a couple of years ago and so it was great to be working with their family again. i'm always delighted to see my couples again and awesomely enough, i got to see jeannine and joe last year at another wedding. along with lots of familiar friends and family, there were also two couples whose weddings i am shooting later this fall in attendance, including joe's brother's wedding …which makes for seven sets of siblings in my wedding roster! photographing weddings is hard work when you truly care about the experience and result, so i am ever thankful when families want to work with me again and again. so a big thank you to all the familiar faces, it was great seeing everyone again!
alex and greg chose landmark venue's beautiful ryland inn for their mid-june wedding. an afternoon outdoor ceremony on a marvelous just-about summer day was their setting.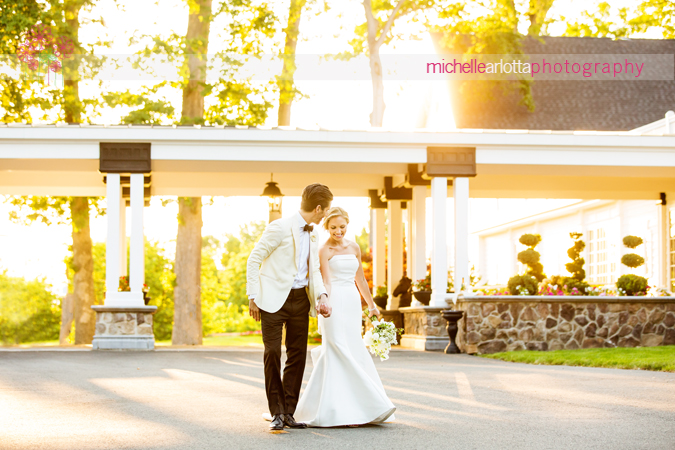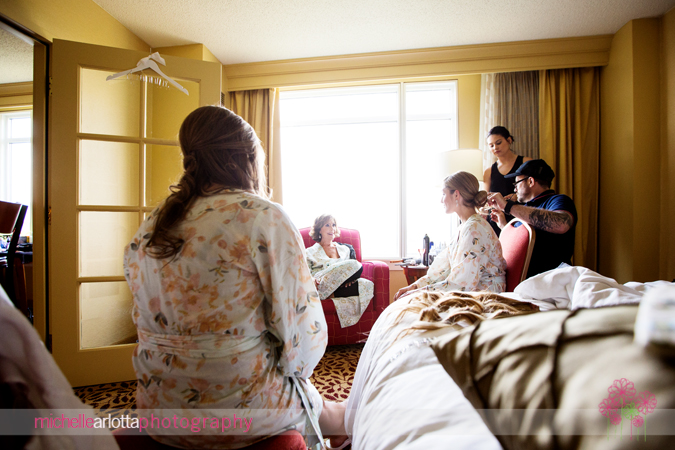 i loved that alex was willing to decide on her hairstyle the day of her wedding…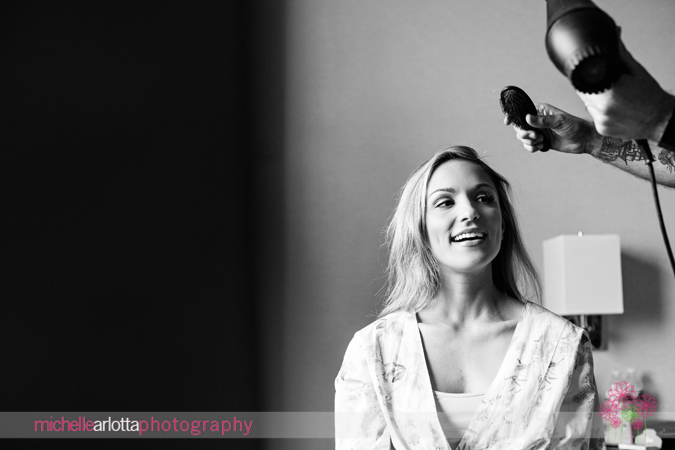 sometimes getting bridal hair to stay and be perfect is a little uncomfortable…









the guys got ready in the ryland inn's groom cottage…



brothers simultaneously adjusting their bowties…















greg's best man helping pete, whose wedding i will shoot later this year, get his bowtie right…



… and then there is the serious bow tie adjusting…









alex's eyes well up while reading a letter from greg…



questioning where the engagement ring goes…









that expression your new sister-in-law has when she sees you in your wedding gown…












while so much attention is on the bride when she walks down the aisle, i love this moment where greg's parents look back to him to watch his reaction…



although i think it is safe today that my grooms are cool with their brides stealing the spotlight from them on their wedding day, sometimes i like to put the focus on the groom…









while the color photos of alex and greg are divine, i do love a classic black and white photo…



greg's sisters watching the first dance…



alex's mom watches on as alex's dad gives a toast…



























one of my future brides on the floor. good indication she will be having a fun dance party at her wedding!






i also got to see that brooke and jon are party animals which will make for another fun wedding in the fall…






beautiful from start to finish. again, my pleasure to work with alex, greg and so many familiar faces. looking forward to seeing many of you again. thanks to kelsey davis for assisting me.