when amanda first reached out to me she had her venue, a darling victorian inn on long beach island called 'the gables', picked out, but she hadn't set her actual wedding date. what she knew is that her and patrick wanted an intimate wedding at the shore at the start of the summer. i loved the sound of that and if you find yourself in beach haven (lbi), new jersey, be sure to stop by the gables, you won't regret it. i knew when i met patrick and amanda that we were meant to be and i am so happy they chose me to be the one to capture their day. the weather was perfection, the setting was perfection and the couple… well, you can see for yourself that they are perfection… and these two are not just beautiful on the outside, they are beautiful on the inside.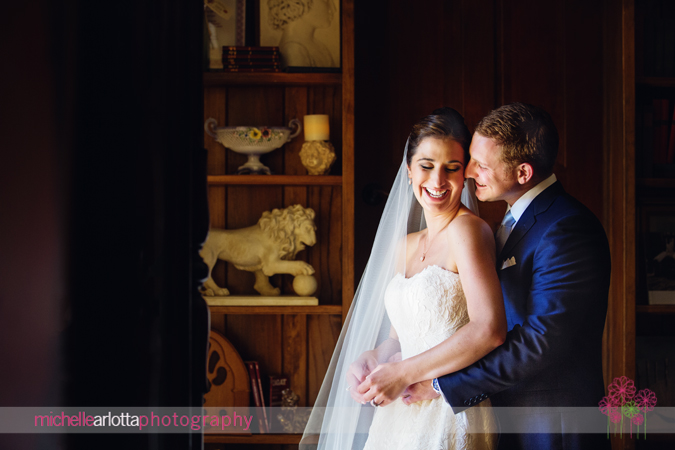 patrick got ready just upstairs from amanda at the gables…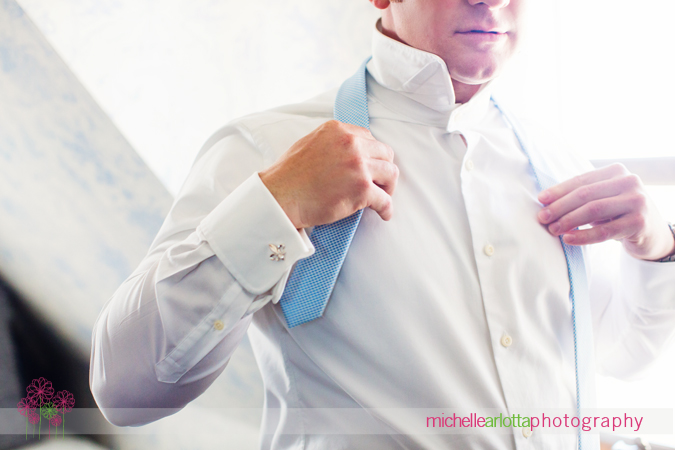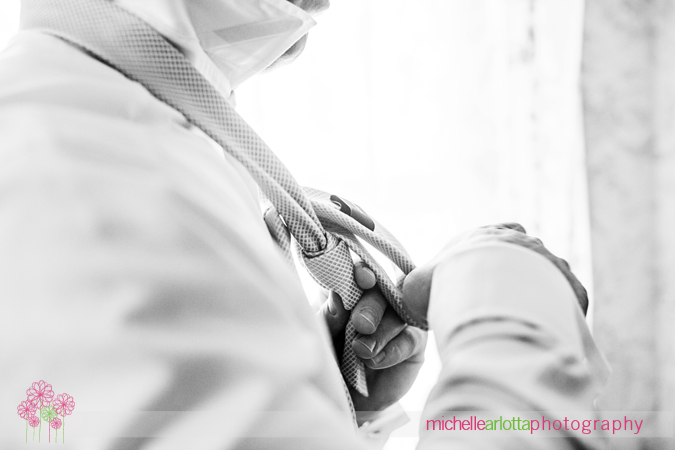 (note to self: go back to gables and steal wallpaper)



all the brothers getting ready…






amanda's mom and friends help her get into her gown…



love amanda's mom's expression as amanda is all set in her dress!









while the weather was amazing, it was quite the bright and sunny afternoon and with such a beautiful setting at the gables, we took a few pictures there before heading to the beach…






if this photo doesn't make you want to visit the gables, i don't know what would. 






i like this picture mostly because of the dude on the left that is oblivious that he is in my picture and that fact that i could only contract one of my trained seagulls to fly to lbi and it happened to be the one whose specialty is making people look like they are wearing bunny ears…



amanda had this really long and beautiful veil and she was having so much fun with it!



what was really awesome about patrick and amanda's day is that everywhere we went was within walking distance. guests walked a block to attend their ceremony.















if you've been reading my blog throughout the years, you will know that i have a sweet spot for grandparents. i lost all of my grandparents at the age of 10 and so i always gravitate towards grandparents at weddings. amanda's grandmother wrote her a poem and amanda read it aloud with her and how can you not just melt at the way her grandmother is looking at her while she reads it? i can't even look at this without tearing up. 



guests enjoyed an amazing meal in the fresh summer air…



after dinner, everyone moved to the back patio for some dancing and music by the awesome trio headed up by ted hammock…
amanda and patrick both met while working for the government and so they entered for their first dance james bond style…





















what i loved about patrick and amanda is how genuine and caring they both are. i watched throughout the night as they took the time to dance with each guest and you could see their love and appreciation in each and every hug they gave everyone…









i love this portrait of patrick's grandmother, it's this in between moment of being candid and being posed. just as i was about to take her picture, she looked right into the camera and smiled. perfection. 






this crowd was ready to dance!






patrick and amanda brought their favorite bartender from back home to their wedding. so awesome!


















sparkler farewells are tough. trying to coordinate a lot of people who have been drinking and dancing all night to ignite fire simultaneously and hold it in the air doesn't always work out. amazingly… the crowd migrated to the beach and it all came together for this awesome shot!



it was my honor to capture amanda and patrick's intimate wedding at the beach. their graciousness and authenticity is admirable. they couldn't have asked for a better setting, better food, better music or better friends and family to celebrate with! thanks to brian leong for assisting me – our most fun lighting challenge yet!