jennifer and alex had a beautiful fall day for their elegant brotherhood winery wedding in the hudson valley of new york with inncredible caterers. alex looked sharp in his classic tuxedo and jennifer was stunning in her nicole miller nyc wedding gown with a beautiful look pulled together by joann solomon beauty.
when i first spoke with jennifer and alex and found out that she had started her own biotechnology company, neurovation labs,  focused on developing diagnostics and treatments for ptsd and that alex was an anti-trust lawyer who deals with a lot of mergers and acquisitions, i knew they were a match made in heaven. jennifer told me that they met at a party and she told him one day he could help her when her biotech company gets bought out by one of the big pharmaceutical companies. i would pay attention to jennifer's company, she is the kind of woman that gets things done. oddly enough, i like investing in small biotechnology companies with the ultimate goal of a buy-out so i'll be keeping my eye on jennifer's company for sure!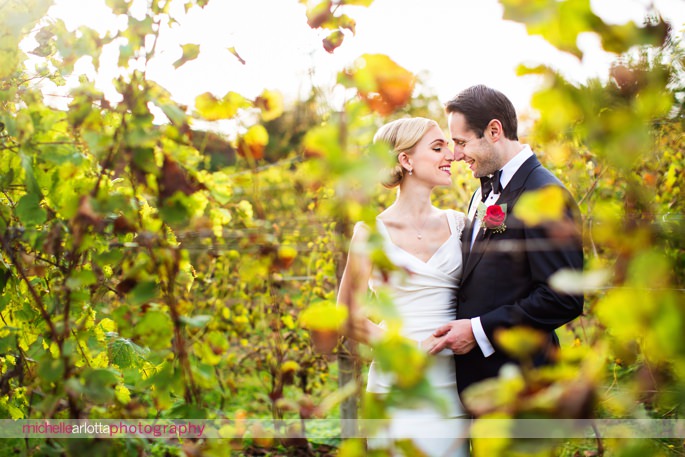 we shortened the coverage of their day a bit to best accommodate their needs, but i was glad i was still able to grab some images from jennifer's bridal prep…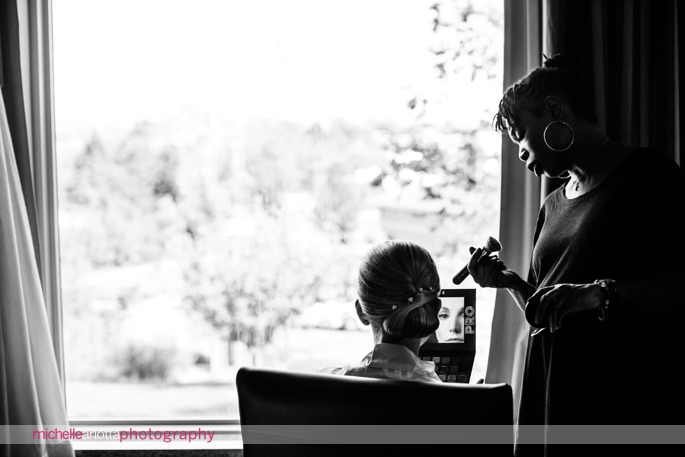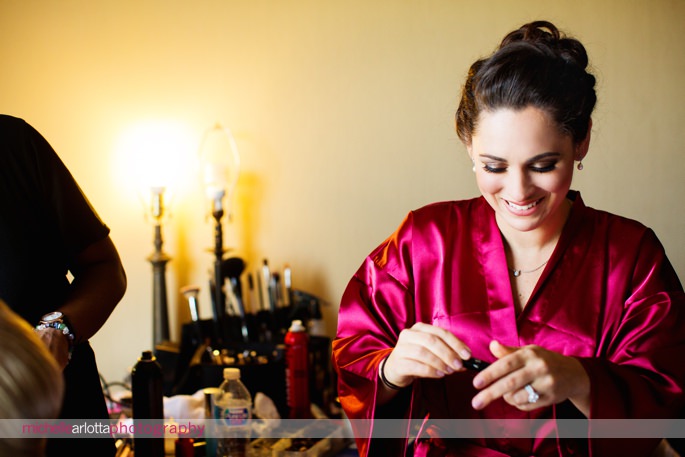 i love this moment when joann solomon is thinking as jennifer considers any last minute tweaks for her final look…



badgley mischkas for an elegant bridal look…












a different angle showing jennifer's elegant bridal hairstyle…



love that alex, looking very handsome, went with a classic tux…



love this moment from just after their first look…















jennifer and alex's looks came together so beautifully for their elegant brotherhood winery wedding…















i have to laugh because at the same time i was saying to my assistant that i love how jennifer was so 'no-nonsense' like me, she was saying to alex how she loved how i was so much like her in that aspect. i tend to attract a lot of brides who are intelligent women that know how to make things happen and aren't afraid to speak up.






great setting for an outdoor fall wedding ceremony…









i love how alex looked so lovingly at jennifer throughout the entire wedding ceremony…


















i love laughter during wedding ceremonies…















love the simplicity of jennifer and alex walking off together and the bright pop of the red from alex's socks…






i love that jennifer and alex didn't do any formal introductions. they kept it low key and headed into their first dance together with music by the elegant music group…
























it's all about the laughter and love for me…









i'm not one to flood my blog with detail pictures. there are tons of blogs and instagram feeds filled with pictures of stuff and although i take pics of my client's details, i like to emphasize images that have some kind of emotion or story behind them so i really loved this cake shot because it tells a story…




































such a beautiful day for jennifer and alex's elegant brotherhood winery wedding in the hudson valley of new york.  i loved the low key vibe coupled with the elegance and the love and laughter. thanks to joe spada for assisting me.