with just a couple months to go before their poconos winter wedding at the woodloch resort, ningxin and kyle reached out to me. i love when a couple is planning their wedding in a short period of time. it takes a certain kind of couple to pull it off. i also love intimate weddings so ningxin and kyle were just the right fit for me. while we didn't get a fresh layer of snowfall that we were hoping for, we did get some freezing cold weather! ningxin and kyle were total troopers about it and they sure know how to pull off a great wedding in a very short period of time! we even managed to squeeze in an engagement session…
did you notice kyle isn't wearing a winter coat?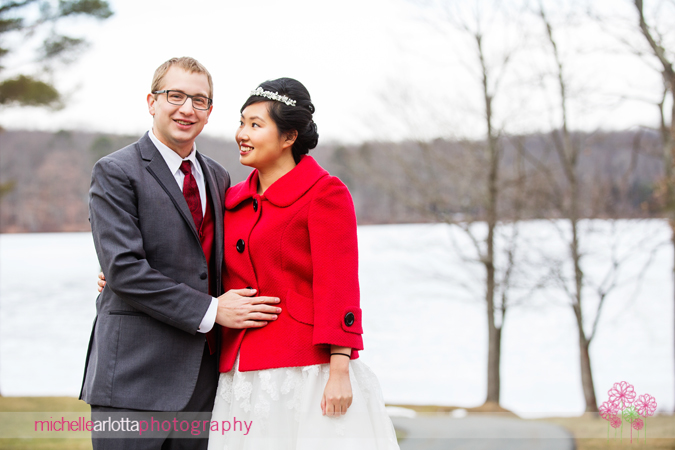 ningxin's parents traveled from china to celebrate with their daughter…






with such frigid weather, we spent a few minutes photographing inside…



so simple and straightforward, but one of my faves…






traditional chinese tea ceremony….






























I decided to end with this shot of kyle's grandparents as they exited the wedding!



so happy ningxin and kyle stumbled upon me for their intimate winter nuptials… my pleasure working with them from start to finish. thank you to joe spada for assisting me.