After over a decade of being together, katie and rob had an awesome rock island lake club summer wedding.  they met way back in their high school years when she was his waitress at friendly's. we had some fantastic weather for their august wedding which was a fun contrast to the chilly winter day we had during their engagement session in my 'hood. guests got to enjoy a beautiful outdoor ceremony, a cocktail hour by the lake and smores later that evening.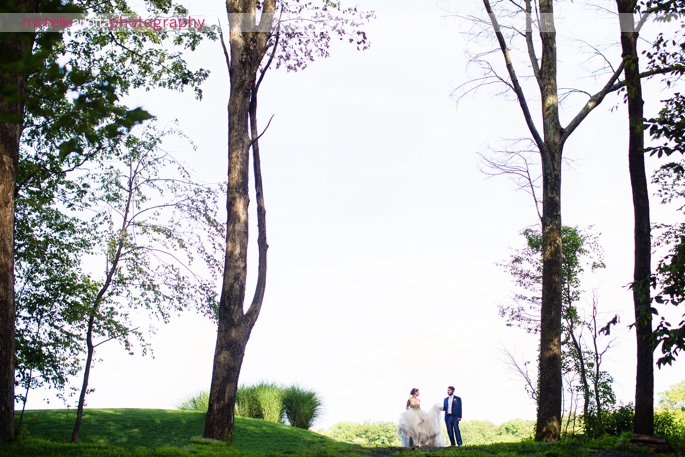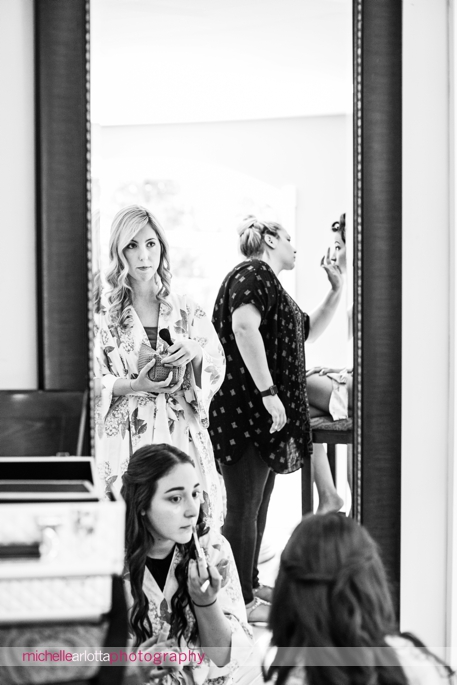 love how sofia was looking at the window while wearing her little floral robe…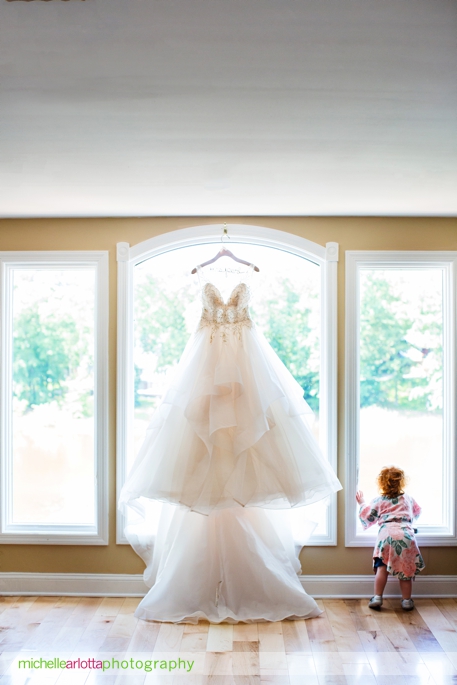 katie's sister takes a moment to check her earrings…



 meanwhile, the guys got to hang out and fish, but apparently this little guy caught the biggest fish!



groom preps are always quite chill…









rob gets a little help from katie's brother…









rob looking handsome in his blue suit…









love the gorgeous layers of katie's dress by vesa brides…






katie and her sister take a peek outside…



gorgeous. loving all these beautiful summer bouquets…



rob takes a moment to collect himself as katie approaches for their first look…






love this reaction as rob sees katie for their first look…



how gorgeous is that neckline?












that dress though!
being a bride can be very tiring…









blue skies and comfortable summer weather!









rob's brother-in-law looks back to see him as katie walks down the aisle…






i usually don't see this strong of a reaction out of the mother of the bride, but i love it!





















i love laughter during a wedding ceremony…



but for some kids, a wedding ceremony is just boring, hah!
how stunning is this dress? loving this blue theme…









the kids fishing during cocktail hour…






i love the different emotions in this pic during katie and rob's first dance…









love capturing couples in love on the dancefloor without them even knowing it (that sounds creepy, but that's my job as a wedding ninja– to capture the love)…
katie's brother and sister watch the last dance of the night…



grandma gets some love from her grandson…






such a fantastic day with katie, rob, their friends, family and the rock island lake club staff. amazing weather, amazing attire, amazing emotions! thanks to kelsey davis for assisting me on this rock island lake club summer wedding.