jen and kevin's intimate treno pizza bar wedding was full of my favorite things…pizza, a rescue doggy, a garden ceremony and a chill couple. if you tell me you are getting married at a pizza restaurant my ears will immediately perk up as i wrote in my 'about me' section almost 10 years ago now that 'i could eat pizza every day'. when you tell me you have a rescue doggy that you want to get some pictures with on your wedding day, my heart screams, 'yay' as i'm a huge animal lover and am a founding board member for the karma cat + zen dog rescue society. And if you are a chill couple having an intimate garden ceremony at historical gardens followed by delicious food and drinks in an open air atmosphere, then i'm pretty much sold. jen and kevin's treno pizza bar wedding did not disappoint.
i met up with them for their first look at their house (which by the way was total #housegoals for me) where i also got to meet, Telly, their rescue pup. we took some pics in the park, headed to the haddonfield historical gardens for an intimate and moving ceremony and then over to the treno pizza bar for some open air dinner and dancing…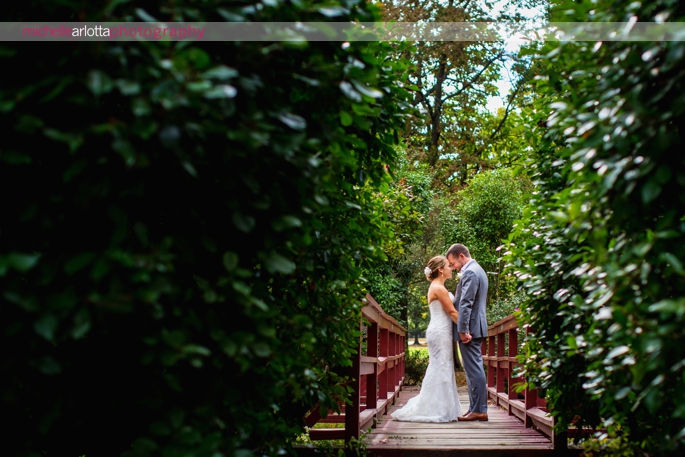 after 13 years of photographing weddings, my eyes still well up at sweet moments like this…



kevin made a set of adirondack chairs and they are freaking amazing!



you know you are working with a chill bride and groom when their dog tromps around the dress and right under it and all they can do it smile…



love the soft tones of the bridesmaid dresses…






did i mention that jen and kevin have known each other since middle school?



kevin memorized his vows which is something i rarely get to witness. lots of tears being wiped away as he spoke his vows. here, kevin had to take a moment to collect himself…





















jen and kevin love the treno pizza bar. the day that kevin proposed to jen he had also arranged for a bunch of people to surprise her for her birthday later that night at treno… and then he surprised all the guests by letting them know it was also an engagement party. jen and kevin love the treno pizza bar so much, they decided it'd be the best place for their initmate wedding.
i'm not one to fill my blog with details of the wedding day since i really like to focus on the emotion and story of the day, but the treno pizza bar is such a unique spot for a wedding, i wanted to share a few.
and then there were the cakes. um, whoa. just so pretty. almost too pretty to eat! if you want to hunt down the cakes, you can find them at sweet t's bakeshop. the beautiful flowers on the cake were done by michael bruce



a little fist bump to the camera to get the party started…






love how these two were busy eating the yummy food while they watched all the dances…





















you may not think 'intimate treno pizza bar wedding' and 'splits on the dancefloor' go together, but they do…



just look at the inside of that cake…. mmmmmm….





















such a blast with jen, kevin, telly and their friends and family for a heartfelt garden ceremony and an awesome intimate treno pizza bar wedding reception. thanks to kelsey davis for assisting me.