xenia and aaron's molly pitcher inn wedding at the new jersey shore was a long time coming. we originally met when i was still pregnant with my daughter who is now a walking, talking big personality.  xenia has faithfully followed me on social media awaiting her turn and now it's finally here!
lovers of the beach, i photographed their engagement session at the new jersey shore as well.  unfortunately, the seagulls i hired for that shoot went on strike so they weren't available for xen and aaron's wedding day.
xen got aaron cute guitar cufflinks since he is obsessed with guitars…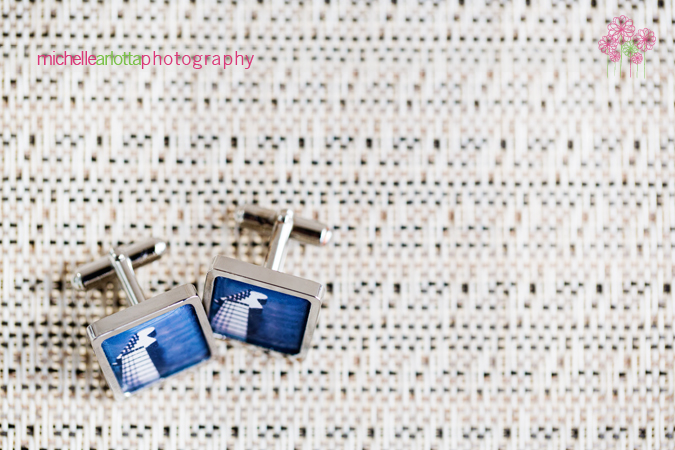 love the bold hues xenia and aaron chose for their fall wedding…


















xen reads her card from aaron as the ladies watch on…



xen's mom looking on as she prepares to get into her gown…






aaron's all smiles just before their first look…






sometimes i have visions about what kind of wedding dress my brides will wear. i have even dreamt about their wedding dresses ahead of time.  xen's dress is exactly what i pictured. perfect!






i guess there was one seagull that was not a part of the union…


















i've shot a lot of different kinds of wedding ceremonies, but i'd never shot a russian orthodox wedding. xen and aaron's took place at the beautiful st. alexander nevsky cathedral in howell, new jersey…









everyone stands during the ceremony…



love this exchange during their ceremony…









the ceremony requires a bit of endurance by the bride and groom who stand and hold candles while crowns are held above their heads throughout most of the ceremony…



love the intensity of this moment between aaron and his mom…



aaron's reaction to the guitar groom's cake xen got him…









dj xen.. newest dj for sce event group…












it was a 'lie on your back on the dancefloor' kind of wedding weekend…









i don't even know what is going on here!









such a great time with xenia and aaron… the rain held out for a beautiful wedding by the shore. so much happiness for these two! thanks to brian leong for assisting me.